MEET OUR TEAM
BE YOUR BEST SELF.
At the heart of Smoothie King, you'll find our people and we're building something pretty special here! We blend the unique members of our brand, celebrating what is both common and different, to grow better together and Rule the Day. We offer our team members a variety of development opportunities and have countless success stories of team members growing their careers with us! Find the role that's best for you – become our next success story!
MEET
NAOMI - GENERAL MANAGER
Naomi has had a lot of success in her career with Smoothie King. Starting in 2018, she joined as a Team Member and has since worked her way up to a Shift Leader, then an Assistant Manager and is now a General Manager for us. Naomi's positive and can-do attitude, as well as her drive to take on more, has played a huge role in her success.
"My favorite thing about Smoothie King is being part of such a great team and getting to meet lots of new people." – Naomi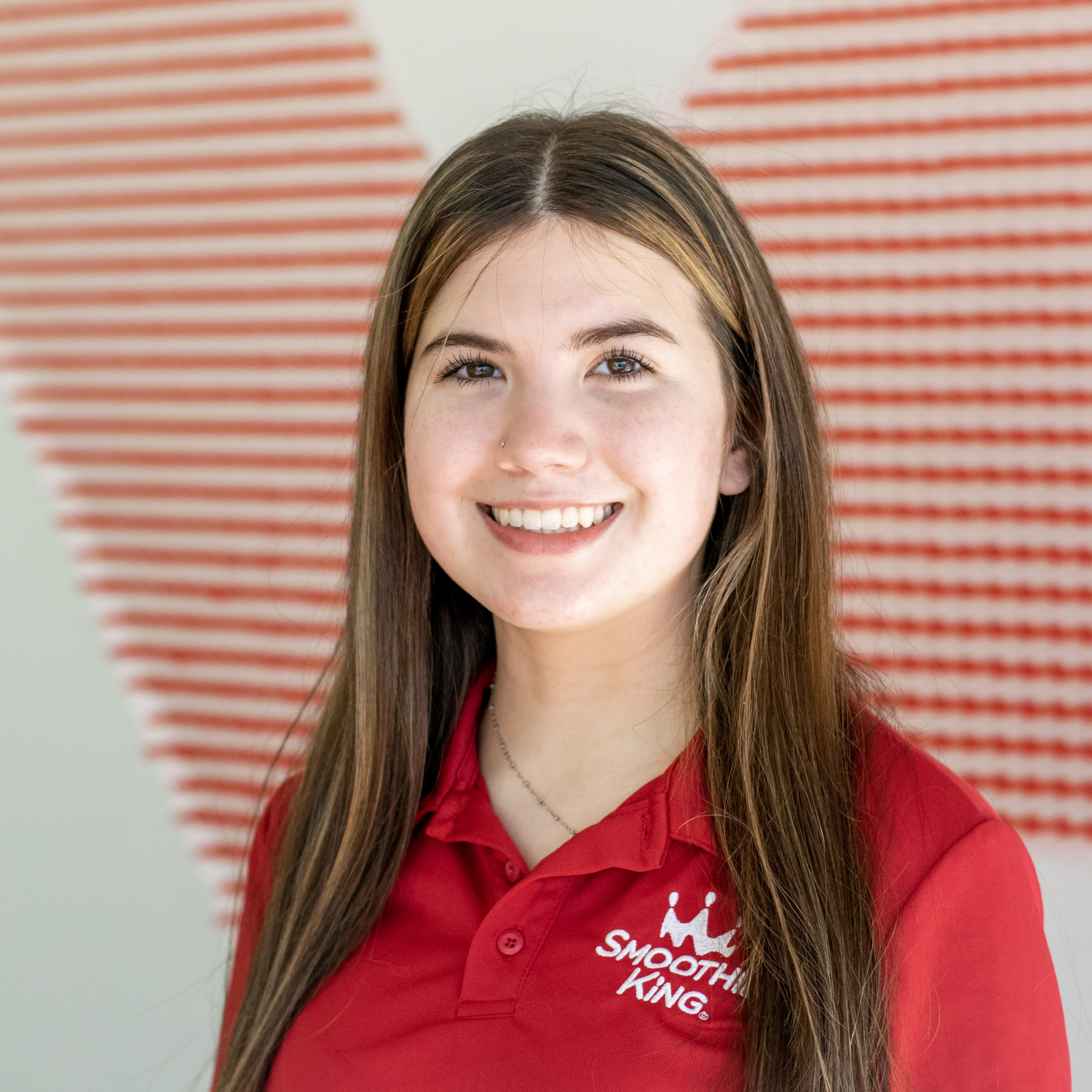 MEET
DENISE - GENERAL MANAGER
Denise joined our Smoothie King team in 2020 as a General Manager. In her role, she is directly responsible for the success of one of our highest volume stores and ensuring our team members provide a guest experience that we can be proud of. Her collaborative style and commitment to Smoothie King's core values creates an environment where everyone can succeed.
"I love interacting with our guests and hearing what inspires them. Building a team that helps them achieve their health and fitness goals is what motivates me to provide an experience that brings them back time and time again." – Denise
MEET
MARTIN - MULTI-UNIT GENERAL MANAGER
Martin joined our team in 2019 and in a few short years, has worked his way up through every level within our stores. Starting as a Team Member to Shift Leader, to then Assistant Manager, General Manager, and is now a Multi-Unit General Manager for us. In Martin's current role, he is responsible for managing two Smoothie King locations and over 20 team members. His commitment to the brand, and dedication to his stores and his team, have led to his success.
"Smoothie King has so much to offer their team members, from great benefits (even for part-time team members) to flexible schedules to work around your life's needs and not to mention being able to wear comfortable athletic gear." – Martin
MEET
DEBBIE - AREA MANAGER
Debbie started her career with the Smoothie King team in 2018 with a franchise location. In 2019, she joined our corporate team as a General Manager and has since earned a promotion to Area Manager. Debbie's role is to build, lead, and inspire a team to support our growth and success for our Fort Worth territory. With eleven (11) General Managers reporting to her, Debbie is an excellent partner and brand ambassador – embodying our core values and leading by example.
"I love working at Smoothie King because there is always potential to advance your career through hard work and dedication." – Debbie
OUR EXECUTIVE LEADERSHIP
The following individuals are the Executive Leadership team for Smoothie King Corporate. The leadership team and structure will vary for our Franchise locations.
Wan Kim is the global Chief Executive Officer for Smoothie King, an international Smoothie brand. Wan became Smoothie King's first international franchisee when he opened a store location in South Korea in 2003. Over the next five years, he launched and grew the brand to more than 130 locations in that country. In 2012, Wan approached Smoothie King's founders, Steve and Cindy Kuhnau, to purchase the company. Since then, Wan has led this 48-year-old brand on a journey to rediscover the purpose of Smoothie King and has reinvigorated the brand's mission to inspire healthy and active lifestyles worldwide. His experience as a guest, a franchisee, and now a global CEO continues to help guide his journey as Smoothie King's leader.
Wan KimChairman of the Board and Chief Executive Officer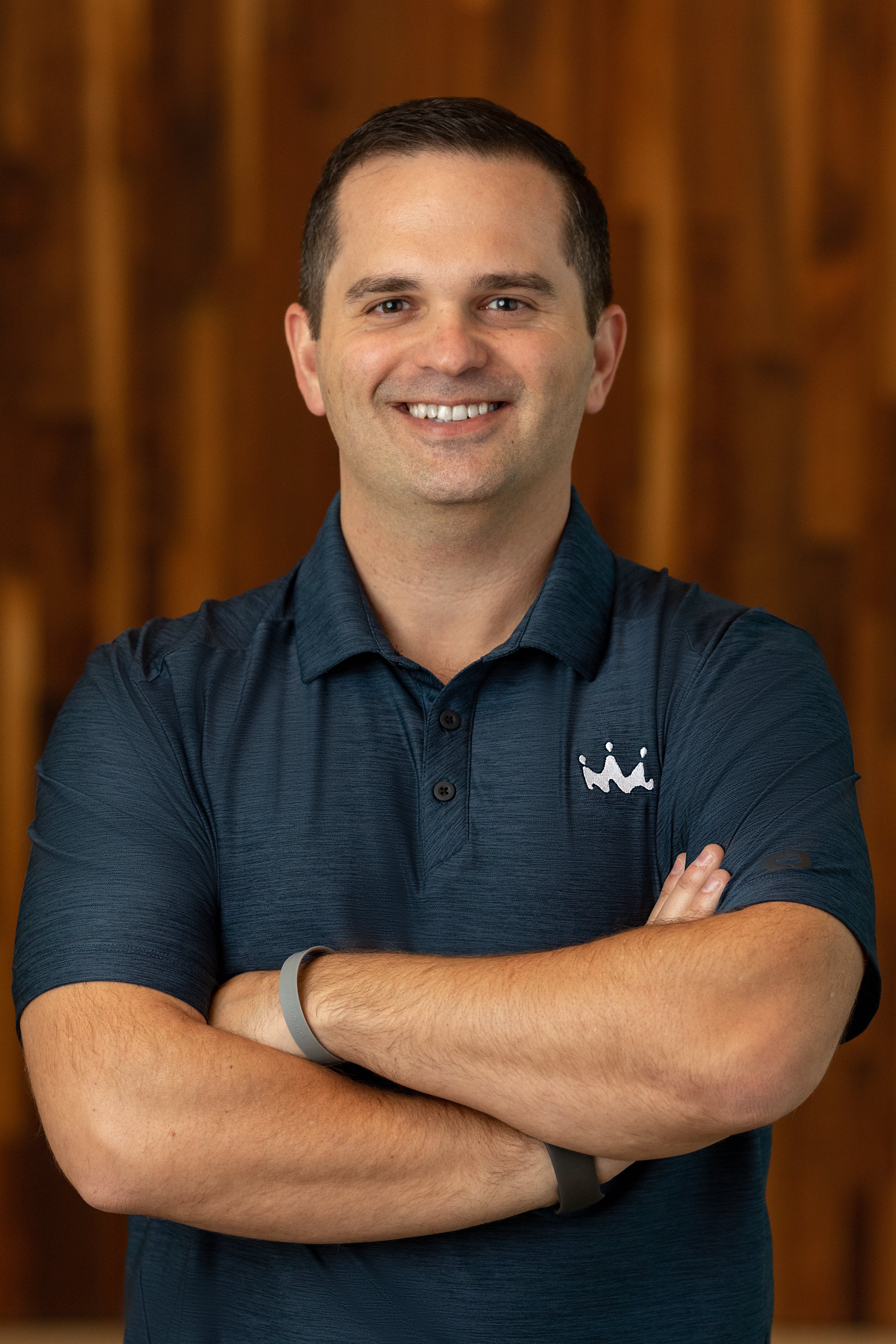 Josh Nicosia joined Smoothie King as the chief legal officer in March 2021 where he's responsible for compliance, mergers and acquisitions, data privacy and all legal matters pertaining to Smoothie King's franchise business. Most recently, Nicosia held the title of North American general counsel for IWG plc, the world's largest coworking provider, and served as the general counsel & head of franchise development for Jamba Juice. With over a decade of experience working in legal departments at various franchise companies, both privately- and publicly held, Nicosia is happy to be back in a familiar industry with a popular, growing franchise.
Josh NicosiaChief Legal Officer
Laura Scavone serves as the Chief People Officer for Smoothie King and is a member of the brand's executive management team. In this role, Laura, who has led the People function since joining the brand in 2018, is the driving force behind the brand's people strategy and its alignment to key business strategies. Prior to Smoothie King, Laura spent more than 20 years partnering with brands to transform the employee experience, while focusing on changing the function, culture, and impact of HR across an organization. Laura has become known as a dynamic leader with deep expertise in building strategy, capabilities, and culture, that unlock the potential of people, enable innovation, and accelerate business growth.
Laura ScavoneChief People Officer
Chris Bremer has a diverse history of driving profitable growth within multi-unit franchise organizations, spending nearly six years with TGI Friday's as the Development Director in Asia Pacific, leading rapid expansion across the region. From 2006 through 2017, Bremer was the Vice President of Global Franchise Development at Brinker International, implementing strategies to help the brand expand its presence from 90 locations to almost 400 in over 38 countries. Most recently, since 2017, Bremer served as Chief Development Officer at Nothing Bundt Cakes, leading the Development Team to double the size of the brand, which helped drive the sale of the brand to private equity.
Chris BremerChief Development Officer
Marianne Radley serves as the Chief Marketing Officer for Smoothie King, joining the organization in late September 2022. Previously, Marianne was the Chief Brand Officer for the YUM! Brands overseeing Pizza Hut's $6.3 Billion US business with direct responsibility for the brand's advertising, media, marketing, and culinary teams. Prior to joining YUM! Brands, Marianne served as the Chief Marketing Officer for Monster Beverage Company, responsible for all marketing, product innovation and sponsorship efforts for the $32B global beverage company. Additionally, Marianne spent 15 years at Anheuser-Busch InBev and held various roles in new product innovation, marketing, and sales. She brings with her a wealth of leadership experience in global marketing, advertising, product innovation and community outreach.
Marianne RadleyChief Marketing Officer
Camille Hymes joined Smoothie King as the Chief Operating Officer in June 2023. With more than 20 years of food service and operations experience, Hymes has driven strong, sustainable sales and enhanced customer experiences for some of the world's leading restaurant titans. Prior to joining Smoothie King, Hymes served multiple roles with Starbucks including Corporate Vice President, Public Affairs, U.S. Community Impact, Partner Experience Strategy, Strategic Brand Partnerships and Vice President, Regional Retail Operations for the Mid-Atlantic. Hymes also previously served as Divisional Vice President, Franchise Operations for Jack in the Box and Regional Manager with ExxonMobil. While at Jack in the Box, she helped transition the brand from 80 percent company owned restaurants to 80 percent franchise operated units.
Camille HymesChief Operating Officer